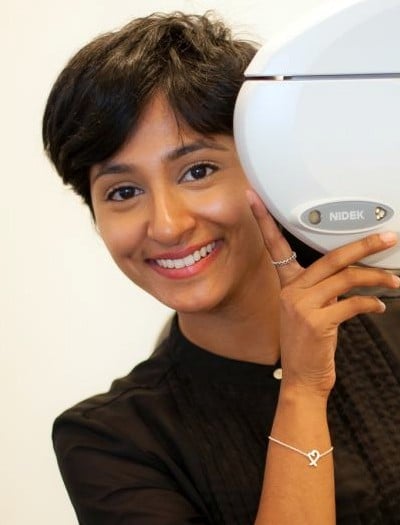 Dr. Shalini Vettivelu was raised in Guelph, Ontario. She graduated from the University of Waterloo where she earned her Honours Science Degree in Genetics, followed by her Doctor of Optometry degree. She completed an Ocular Disease & Therapeutics externship in Muskogee, Oklahoma at the Montgomery Veterans Hospital where she managed glaucoma, diabetic retinopathy, macular degeneration and ocular emergencies.
Dr.Vettivelu
is passionate about community involvement and providing her patients
with gold-standard eye care. She was an executive member of the Lion's
Club and helped organize multiple
charitable fundraisers that supported the purchase of sighted guide
dogs for the visually impaired.
In 2015, she participated in an iCare mission trip to
Mexico where she provided free eye examinations and glasses to impoverished communities.
In her spare time, she enjoys painting, yoga and spending time with her friends and family.